NOISE MACHINE (NMSVE)
NMSVE is an extremely tiny bluetooth MIDI controller!
Control applications like Ableton, Koala Sampler, Logic, and many more wirelessly and from the palm of your hand 🤲
NMSVE
Regular price
$99.99 USD
Sale price
$89.99 USD
Unit price
per
Sale
Sold out
Share
View full details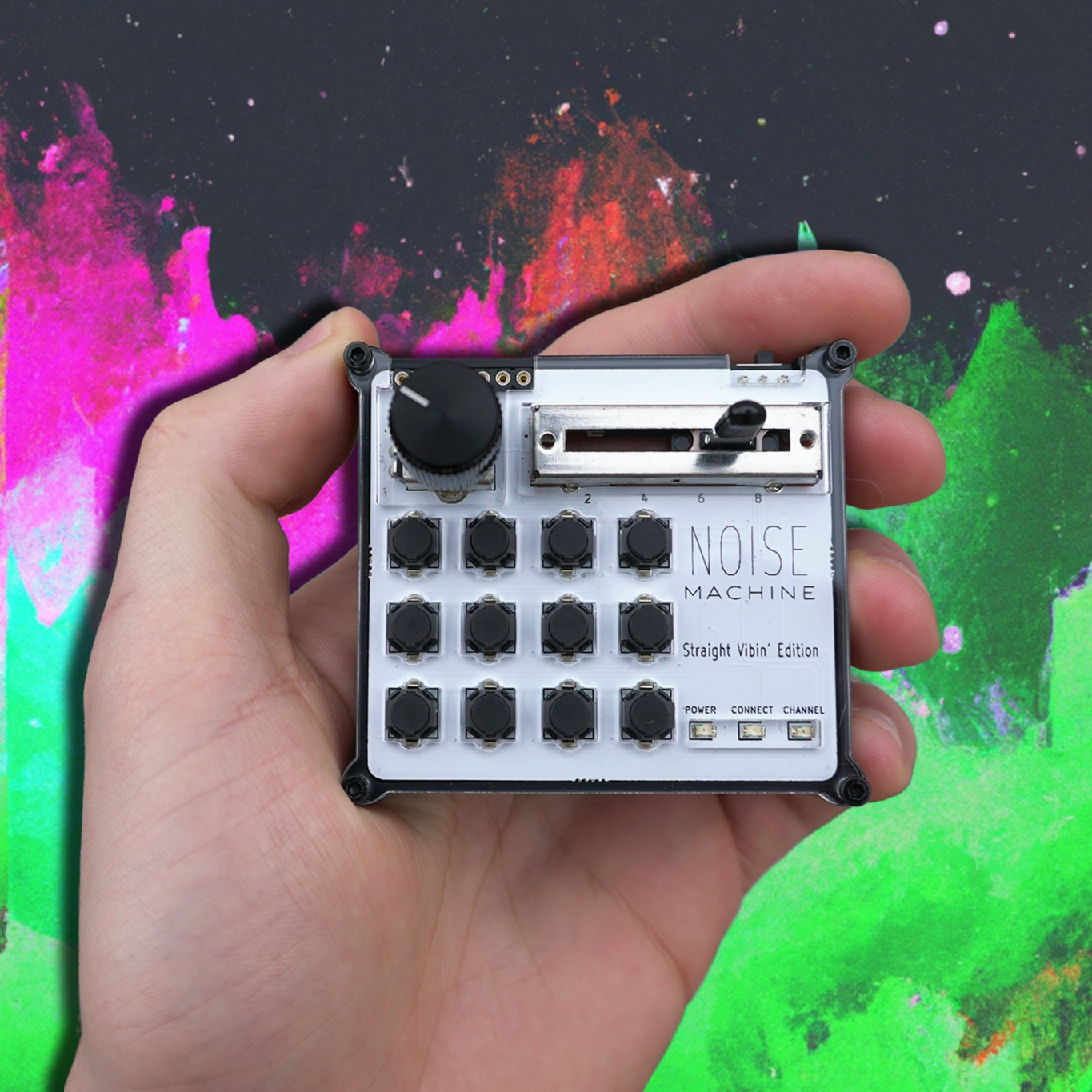 HOW IT WORKS

NMSVE connects to MIDI capable software on your phone, iPad, or Mac/PC via Bluetooth.

The 12 buttons exist across 7 banks (via the slider), giving you a total of 84 pads to map. The knob controls effects 🎶

Learn More

HARDWARE

• 12 buttons

• 7 bank slider

• Effects knob

• 12 MIDI channels

• Low latency bluetooth MIDI

• USB-C charging

• 9 - 12 hour battery life

APPS YOU CAN USE IT WITH

• Koala Sampler (iOS, Android)

• Garageband (iOS)

• Ableton (Mac, PC)

• Korg Gadget 2 (iOS)

• FL Studio (iOS, Android, Mac, PC)

• AUM (iOS)

... and tons more!
FAQs 🤔
How do I connect Noise Machine?

You connect Noise Machine wirelessly to any bluetooth capable device! For device specific instructions check out our online manual.
What can I use it for?

Noise Machine has TONS of use cases! Because of it's size and wireless nature, Noise Machine is great for making beats on the go, a compliment to your existing setup, or even strap it to an instrument for live performance 🎸
What is the latency?

We boast latency at less than 10 ms for most devices! Blazing fast ⚡